Driving license 2023 online lectures and tests
official tests database: always up to date and valid
smartphone – computer – tablet – 24/7

We have the examination test questions from the official Ministry Infrastructure approved database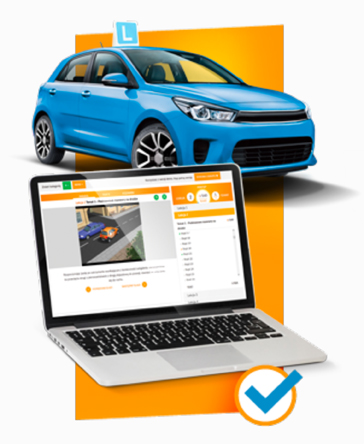 Study in comfort to pass the driving license theory examination
Enjoy the freedom of time and place: you chose where and when to study
Access 24/7 on your smartphone and computer
100% official driving license tests database
Driving license online: all you need to know
Over 2000 graphic images, displays, movies
Accessible on the smartphone, tablet and computer






Thanks to Prawko.pl you will pass, FOR SURE

Driving license tests 2023
Do the tests with the questions from the unabridged and official database of the Ministry of Infrastructure for the year 2023: identical with the versions included in the theoretical examinations at WORDs, updated daily and featuring explanations from our experts.

State examination mode
Just like at the theory examination held at WORD: you have 20 seconds to read the content and 15 seconds to give answer for each of the 20 basic level questions and 50 seconds for each of the 12 extended level questions. Check if you pass today!

Online tests and lectures 24/7
Customise the course to your preferences. Are you a visual learner? Study over 2000 graphic images, displays, pictures, movies and animations. Do you prefer to learn by listening? Play the audio recordings instead of browsing the images. Tick difficult questions and monitor your progress by analysing the statistics.